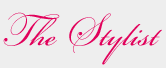 Terri has a long and diverse background in fashion, having been involved in numerous facets of the industry including clothing designer (creating Red Carpet gowns for the Academy Awards and Daytime Emmy's), fashion show producer, showroom model, visual stylist for luxury brands (including Neiman Marcus, Saks,. Barneys and Escada) and Corporate Host and Speaker to large audiences of Fortune 500 companies giving her multi-media presentations entitled Fashion Forward-"Wardrobe Basics for the Working Woman," and Style in the City-"Finding Your Own Unique Style".
Originally from the Midwest and refusing to join the girl scouts because she didn't like the outfits, Terri's clothing designer mother taught her to sew at a young age. Three sewing machines and hundreds of dog-eared Vogue's later, Terri's love for fashion was born.
Having a strong fashion sense and leading a dual career as a performer on stage and screen, Terri understands the importance of clothing, how it fits, the message it conveys, and what silhouettes accentuate your best features.
It is the combination of these qualities as a fashion designer, stylist, performer and stand-up comedian that Terri can help you transform your closet and discover your style with knowledge and humor. Terri knows she is not curing any life threatening illness, but if you feel better because you look better, you are halfway home to a beautiful life.